Senior Pastor Of Maranatha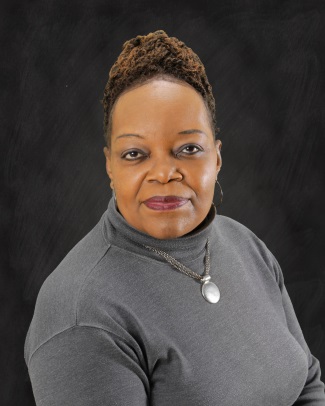 Dr. Brenda L. Kearney who has literally served in ministry for over 55 years, was born and raised in Milwaukee, Wisconsin, and received
her strong foundation in the Lord from her parents. Her father, the late Elder Johnnie E. Jackson was her pastor, and principle teacher and mentor for the ministry of the Word. Her mother, Annie P. Jackson, remains her principle teacher and mentor for protocol and graciousness. Dr. Brenda is well known locally and across the country for her ability to provoke, challenge, inspire, motivate and educate God's people.
She is the founder and CEO of:
THE PREACHER'S DAUGHTER™ MINISTRIES
[PROVERBS 15:23 … SUMMON BONUM: " … A WORD IN DUE SEASON …"]
through which the Lord has birthed many ministries including:
– MARANATHA CHRISTIAN FELLOWSHIP [currently serving as Senior Pastor]
– FROM THE INSIDE OUT WELLNESS CENTER
– MARANATHA THEOLOGICAL CENTER
– JACKSONG PUBLISHING COMPANY
Brenda has earned degrees and advanced academic certification in several disciplines from various secular and theological institutions:
UNIVERSITY OF WISCONSIN [post graduate cert] … MILWAUKEE
GRACE THEOLOGICAL SEMINARY … LORIS, SOUTH CAROLINA
LAKELAND COLLEGE … SHEBOYGAN, WISCONSIN
MILWAUKEE THEOLOGICAL INSTITUTE … MILWAUKEE
SACRED HEART SCHOOL OF NURSING … MILWAUKEE
Certified Mentor PHD program of Cardinal Stritch University & The American Baptist Seminary Master of Divinity
Program
Member of NAFE / National Association of Female Executives
National Dean of Education for Grace International Fellowship
Brenda is in constant demand throughout the nation conducting revivals, seminars, workshops, retreats, conferences and Schools of Ministry. She effectively represents with Kingdom protocol the ministry of our Lord Jesus Christ as a life changing, prolific & prophetic preacher, concise and balanced teacher, prophetic psalmist, song writer / musician, thought provoking humorist and compelling writer & author / "THE ANALOGY OF MY MIND".
Brenda and her husband, Mr. Ray E. Kearney are the proud parents of four adult children and the delighted "Grand Ma-Ma" and "Papa" of 10 grandchildren. / favorites 1-10; and 1 great grandchild
[no handle yet, since he likes neither of them, yet]